WELCOME WARRIORS!
LemonAID Warriors can help you find ridiculously fun ways to make social activism a part of your social life!  Turn your compassion into action.  Use the skills you already have.  Do the things you're already doing.  Just add a little LemonAID twist, and you can create local and global change. One Philanthro-Party at a time. 
What's a Philanthtro-Party?  It's a party with a purpose.  Check out the Party Planning  tab above to learn how to do your own and the Philanthro-Parties  and see how other Warriors are making activism SOCIAL! This site shares ideas to turn ANY gathering into a way to give back.  
LemonAID Warriors created our own #BringBackOurGirls inspired photo campaign called 200 Girls.  When we leaned of the 200+ girls kidnapped in Nigeria on 4/14/14 we wanted to put faces to that number. And we vow to give voices to the missing girls and fight for every girl's right to a safe education.  As we celebrate our upcoming graduations, we are asking for donations to send a girl in Africa to school instead of graduation presents.  Share this link and join us! http://ow.ly/wUmUH  THANK YOU to the 200 Warriors who participated and helped me photograph 200 girls in 72 hours. 
The winner of our PUCKER FACE CONTEST is….PIPER!  Thank you, Piper, for puckering up for a good cause and supporting ONE YEAR ROADTRIP's efforts to film a documentary about youth activists around the country!
       My Birthday PhilanthroParty       
Every April for my birthday month, I ask for donations instead of gifts.  Click here to see last year's party! 
This year I shared my stories from Uganda for a Buy Me A Drink birthday campaign.  
I am deeply grateful to have more than doubled my goal.  I am honored that my community was as so moved by the stories that they joined my fight to bring health and dignity to hundreds of students in Africa.  I'm keeping it going for one more week.  Click below.  THANK YOU!
Click here to meet my Spotlight Superstar Warrior, AVA.   She has grown up as a LemonAID Warrior and her impact on this world has just begun!
Click here for our newest most delicious Philanthro-Party EVER.  The perfect way to spend a spring day, while fighting hunger, eating healthy, gardening organically and cooking conscientiously.
I love to share my ideas and help you turn your compassion into action because I know how powerful mentorship can be. I've been mentored by the best!  See how Mariama, one of my mentors, helped me realize my dreams.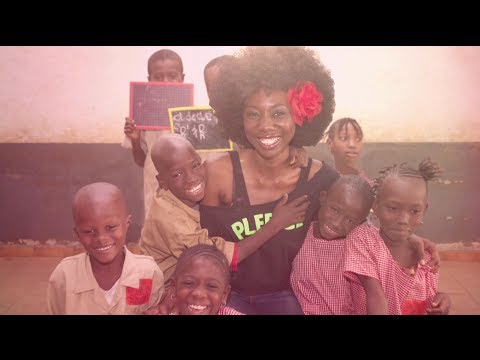 Meet our newest Warrior, Nicholas from Canada  His little sister spent time in the hospital and he wanted to help the people who helped her get better.  Check out his 6th birthday PhilanthroParty.
YOU DID IT!  You met my $10,000.00 Challenge!
Together, our  $20,000.00 donation will send 800 kids to school with clean water.  It will  build wells at schools and fund hygiene education to fight preventable illnesses and deaths for generations of students.

DONATE HERE to help my partners reach their final goal!
Watch these projects in action from my visit to Uganda.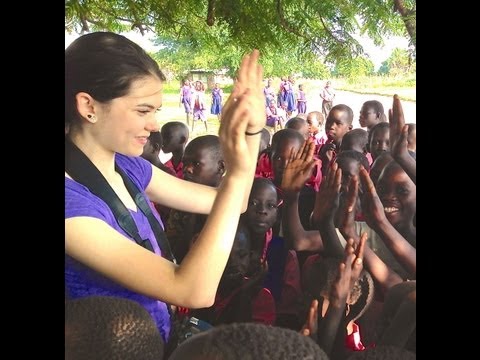 Meet BOO-Lu Cerone
Look familiar?  It's Lulu…monsterfied.  Seriously!  The newest student at Monster High is a LemonAID Warrior named BOO-Lu, the ghost who gives back.   Lulu shared her action plans and PhilanthroParty ideas for Monster High's Ghouls Helping Ghouls campaign.  Learn how to to turn your compassion into action, and host awesome philanthro-parties. MEET THE WINNERS OF MONSTER HIGH AND LEMONAID WARRIOR'S SKULLERSHIP CONTEST!!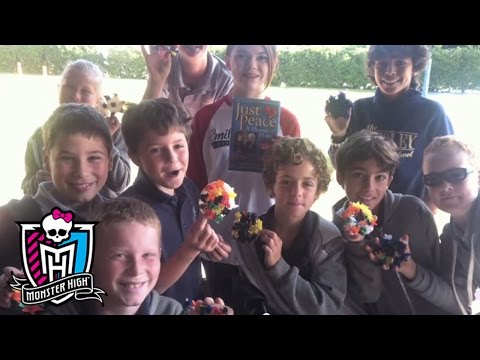 Meet my Water Partners, Blood:Water Mission
I encourage my Warriors to choose a cause that speaks to their hearts and then turn their compassion into action.  If you are curious about my personal passion project, check out my parters, Blood Water Mission.  They who  do amazing work providing sustainable solutions for the water and HIV crisis in Africa and they educate me about the cause and give me tips and tools to help.  Click here for more information and get your FREE LEMONAID STAND KIT!   A lemonAID stand is a great place to start!