Watch Nickelodeon HALO Awards 11/30 to see us in Action!
WELCOME WARRIORS!
At LemonAID Warriors, we want to make social activism a part of your social life!  We are rebranding community service for a new generation of change makers.  Who says it has to be a one-day project or an annual event?   We make it easy to fit service into your existing schedule and make it an authentic part of your life.  How? Turn events and activities that you are already doing into a chance to make changes in the world.  Just add a LemonAID twist and you can create local and global change. One Philanthro-Party at a time. 
When a 17 year old girl wins the Nobel Peace Prize, it becomes impossible to ignore the power of this generation to create change. LemonAID Warrior's ideas are part of what drives this movement. Our action plans to integrate activism into our daily lives has caught the attention and imagination of over 4.2 million young people through the pro-social campaigns we create for businesses to engage youth, and through our developing Service Learning programs designed to make youth voice the driving force in school service programs.

                                                           PhilanthroParty SPOTLIGHTS
COOKING PHILANTHROPARTY!
What happens when you combine your love for gardening, cooking and EATING and turn it into a party with a purpose? Watch this episode and support One Year Road Trip as they document youth activists across the country.  CLICK HERE to read details about this delicious philanthroparty and watch the video below!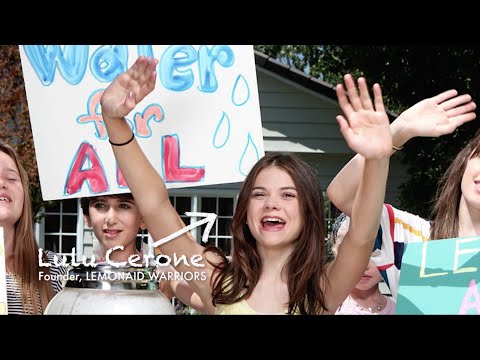 SWEET 16 PHILANTHROPARTY
What if your Sweet 16 party had people saying, "This was the best party of my life.  It may even be the best day of my life." "I may never have a normal celebration again." "People want to do good.  They really do. PhilanthroParties enable that good to happen."  Read about Morgan's Sweet 16 PhilanthroParty and be inspired! Click here.
   200+ WARRIORS TAKE  ACTION for 200+Nigerian Girls
I visited clean water projects on school campuses in Uganda that LemonAID Warriors helped fund.  My partners at BloodWater taught me how water made attendance soar.  Since then, my PhilanthroParties have also supported education initiatives.  Check out our Back To School Campaign and my birthday Buy Me a Drink campaign that helped raise over $23,000.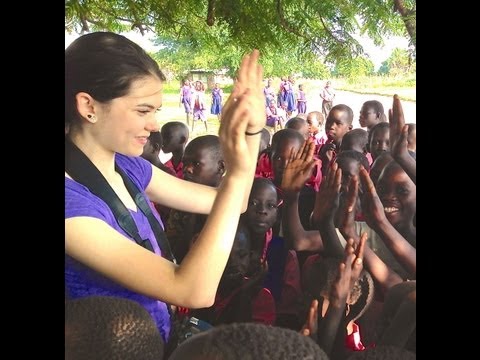 When 273 school girls in Nigeria were kidnapped, we stepped up our education initiatives and took action.  LemonAID Warriors started our 200GIRLS campaign.  Here's what we have done.
1.  We started with a photo campaign to put faces to the 200 plus girls.
2  We launched our 200Girls Facebook page to keep informed.
3. We organized a Rally in front of the Federal Building in Los Angeles. 
4.We gave up our graduation presents and accepted donations as part of our fundraiser to send girls to school.  We
5. For  The Day Of The African Child we held lemonAid stands and  assembled hygiene kits for African students.
6. We partnered with A World At School to hold a 100th Day Vigil to mark their time in  captivity.
7. I became a Global Youth Ambassador for the #UpForSchool campaign and mobilized our 200Girls community to sign the petition that puts pressure on our leaders to bring safe education to the 58 million children who cannot go to school. Click here to see our outreach booth in action!
8.  Click here to sign the petition right now!
Click here to meet my Spotlight SuperStar Warrior AVA.   She has grown up as a LemonAID Warrior and her impact on this world has just begun!
I love to share my ideas and help you turn your compassion into action because I know how powerful mentorship can be. I've been mentored by the best!  See how Mariama, one of my mentors, helped me realize my dreams.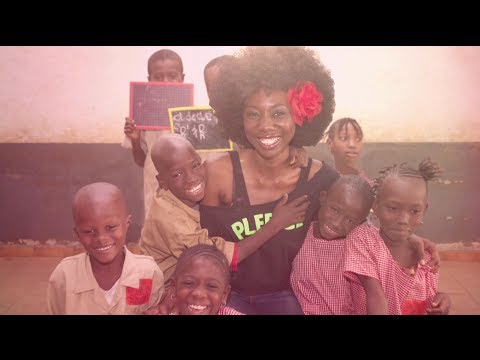 Meet our newest Warrior, Nicholas from Canada  His little sister spent time in the hospital and he wanted to help the people who helped her get better.  Check out his 6th birthday PhilanthroParty.
YOU DID IT!  You met my $10,000.00 Challenge!
Together, our  $20,000.00 donation will send 800 kids to school with clean water.  It will  build wells at schools and fund hygiene education to fight preventable illnesses and deaths for generations of students. DONATE HERE to help my partners reach their final goal!
Meet BOO-Lu Cerone
Look familiar?  It's Lulu…monsterfied.  Seriously!  The newest student at Monster High is a LemonAID Warrior named BOO-Lu, the ghost who gives back.   Lulu shared her action plans and PhilanthroParty ideas for Monster High's Ghouls Helping Ghouls campaign.  Learn how to to turn your compassion into action, and host awesome philanthro-parties. MEET THE WINNERS OF MONSTER HIGH AND LEMONAID WARRIOR'S SKULLERSHIP CONTEST!!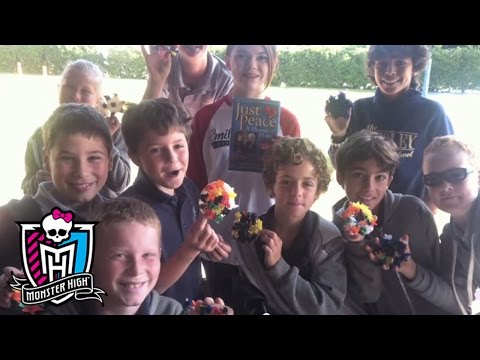 Meet my Water Partners, Blood:Water Mission
I encourage my Warriors to choose a cause that speaks to their hearts and then turn their compassion into action.  If you are curious about my personal passion project, check out my parters, Blood Water Mission.  They who  do amazing work providing sustainable solutions for the water and HIV crisis in Africa and they educate me about the cause and give me tips and tools to help.  Click here for more information and get your FREE LEMONAID STAND KIT!   A lemonAID stand is a great place to start!